€ 139,- € 126,-

iGene Basic shows what genetic predisposition you have and also shows what enzymes are involved in this ...

€ 229,- € 206,-

This DNA saliva analysis offers you insight into your genetic predisposition to drugs also we...

€ 289,- € 246,-

iGene HEALTH is the most complete DNA saliva test available. It provides information on all available...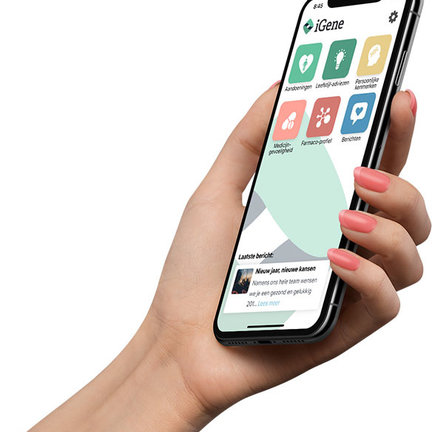 Choose the iGene DNA test that suits you best.
What do you want to discover about yourself? Something about different personal characteristics? Would you like to know about your sensitivity to certain medicines? Or would you like to receive detailed information about your genetic predisposition for certain disorders?
The results are shown in an app:
The iGene app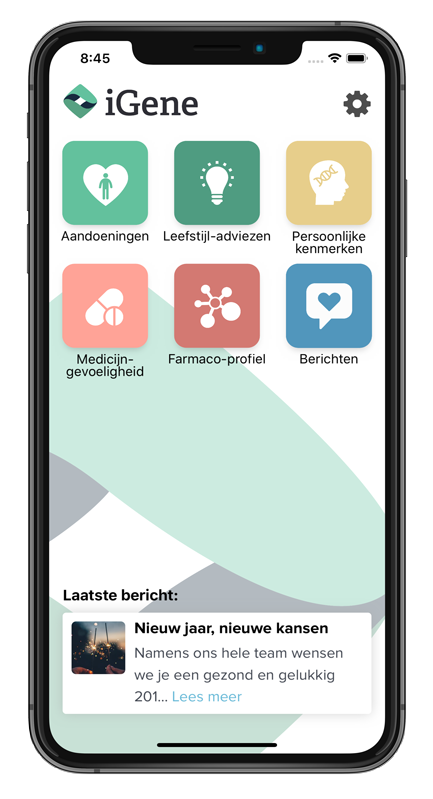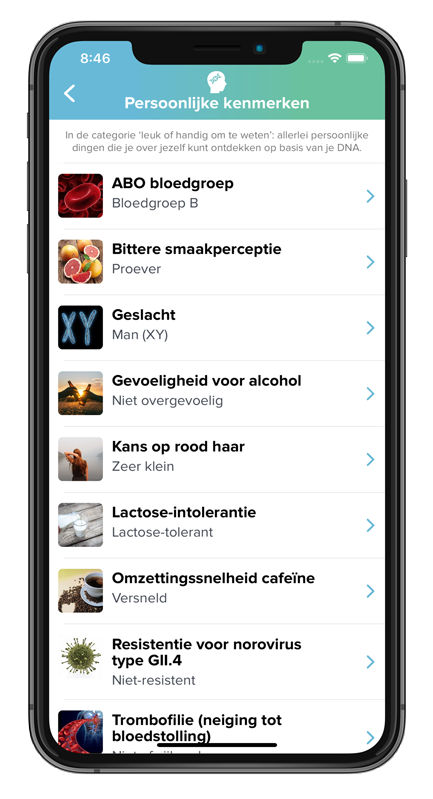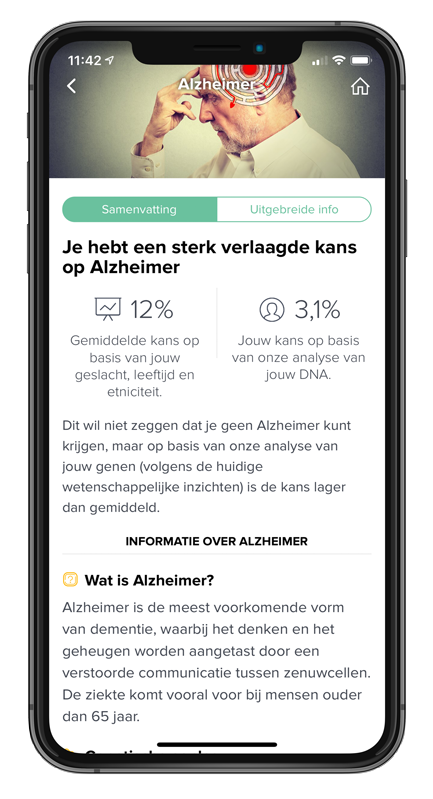 Your DNA data is safe and anonymous at the Dutch company iGene.