Viome™ Microbiome test
This test is analyzed in the USA, and can only be ordered directly from the USA.
You can order it through this link
click here for more information about the Gut Intelligence™ Test
Personalized nutrition for better digestive and gut health support
The Gut Intelligence™ Test is Voime's foundational test for those who want to monitor and address gut imbalances or health symptoms related to poor gut health.
20+ gut health scores that break down your gut health
Know which "healthy" foods may actually be harmful to your gut right now
Understand what supplements are needed to address your gut health
Specific recommendations for probiotic strains and prebiotic fibers
How to feed and promote the good activity in your gut
Optimize your unique glycemic response to food
Address activities contributing to inflammation
FSA/HSA Eligibility


Stool
Gut Health Scores
20+
Results Time
Within 2-3 weeks
Alternatively, we offer the Dutch Mymicrozoo gut bacteria test. This Darminfo stool test analyzes your microbiome and traces the cause of chronic conditions such as:
overweight,

obesity

anxiety attacks, depression
bloating
diabetes
sleep problems
skin problems such as: acne, rosacea, eczema, psoriasis
Provides nutritional and supplementation advice to restore your gut flora.
Attention! The app, and thus the results, are in English! Also the PDF results are only available in English for the time being.

You order the test, submit your stool, send the kit and receive the results via PDF or via the app.
All microorganisms that live in your gut are analyzed:
Bacteria, primordial bacteria (archaea) and bacteriophages
viruses
yeasts and moulds
parasites
You will receive personalized nutritional recommendations following the analysis to enable your body to function optimally.

After the analysis of the DNA of the microorganisms in your gut, we look at how your microorganisms function.
After the results (4 to 6 weeks) you will have a realistic picture of what is happening in your lower gut and how the food you eat affects you.

The composition of the microbes in your gut is constantly changing. To keep your microbiome in balance, it's a good idea to check in with a new test from time to time. Based on what we've seen in our research, it takes about 90 days for the effects of a new diet to show up in your microbiome.

In the ongoing fight against chronic disease, scientists have recently turned to an army of unexpected allies - bacteria and other microorganisms.
New technologies used by microbiologists to study small organisms (bacteria, viruses, archaea, fungi and more) have ushered in a new era of medicine.

A person's microbiome is the complete collection of microbes that live in and on the body. The microbiome forms a living layer over the skin and parts of the inside of your body, including the lungs and digestive tract, from the mouth all the way to the colon.
When the microbes in your gut are out of balance, your body cannot absorb nutrients as it should. The result is inflammation, the cause of almost every chronic disease.

Viome™'s technology captures everything that happens in the gut microbiome.
Viome™ is the only test on the market with the power to identify every type of microorganism. They see the activity of these organisms and whether they produce nutrients or toxins.
We are now analyzing gut microbiome - including identifying trillions of active microbes and functions in just a few weeks!

What will you find out?

Whether your microbiome can process nutrients in foods like spinach, beets and almonds.
If you can digest protein.
Whether the healthy antioxidants you eat are actually healthy for you personally.
In the event that you eat iron, this in your case promotes the growth of potential pathogens like Shigella and Salmonella.

Through artificial intelligence, we can indicate which foods and supplements are ideal for you and your gut microbiome, so you can achieve optimal health.
More information or view the broadcast of Dokters van Morgen?
click here for the blog.


Read here the manual on how to take the test.




Take a look at the Viome™ App in the AppStore by downloading the app at: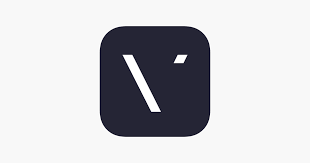 Or click here to download the app via Google Play